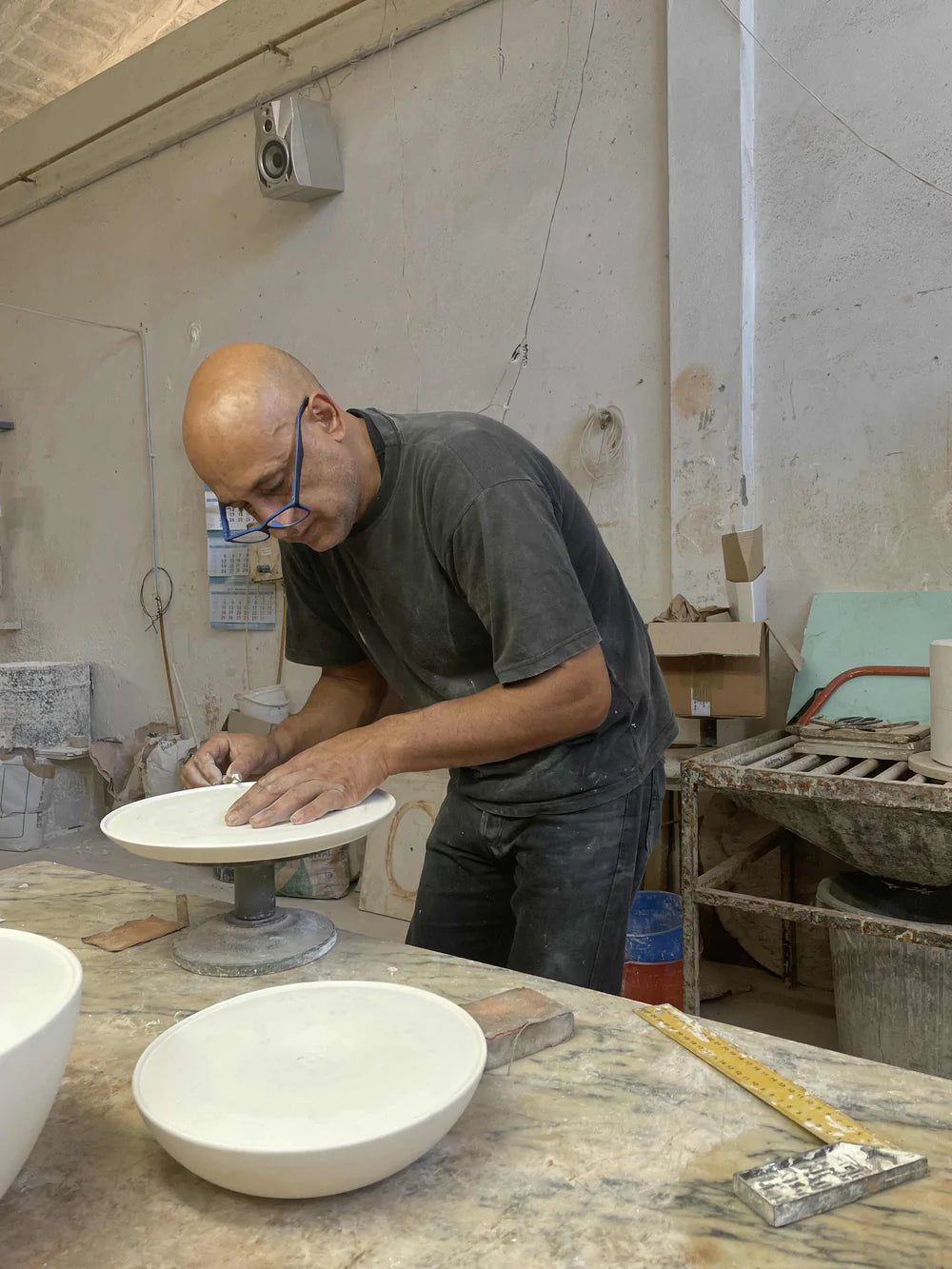 Our manufacturers
We work with several Portuguese family businesses, all located between Porto and Lisbon. There, our unique tableware and vases are created with much love and care for a human and environmentally friendly production. No matter how big or small the manufactory is, our producers manage with great passion to combine our design and color ideas with traditional craftsmanship. It gives us great pleasure to develop new things again and again in close cooperation.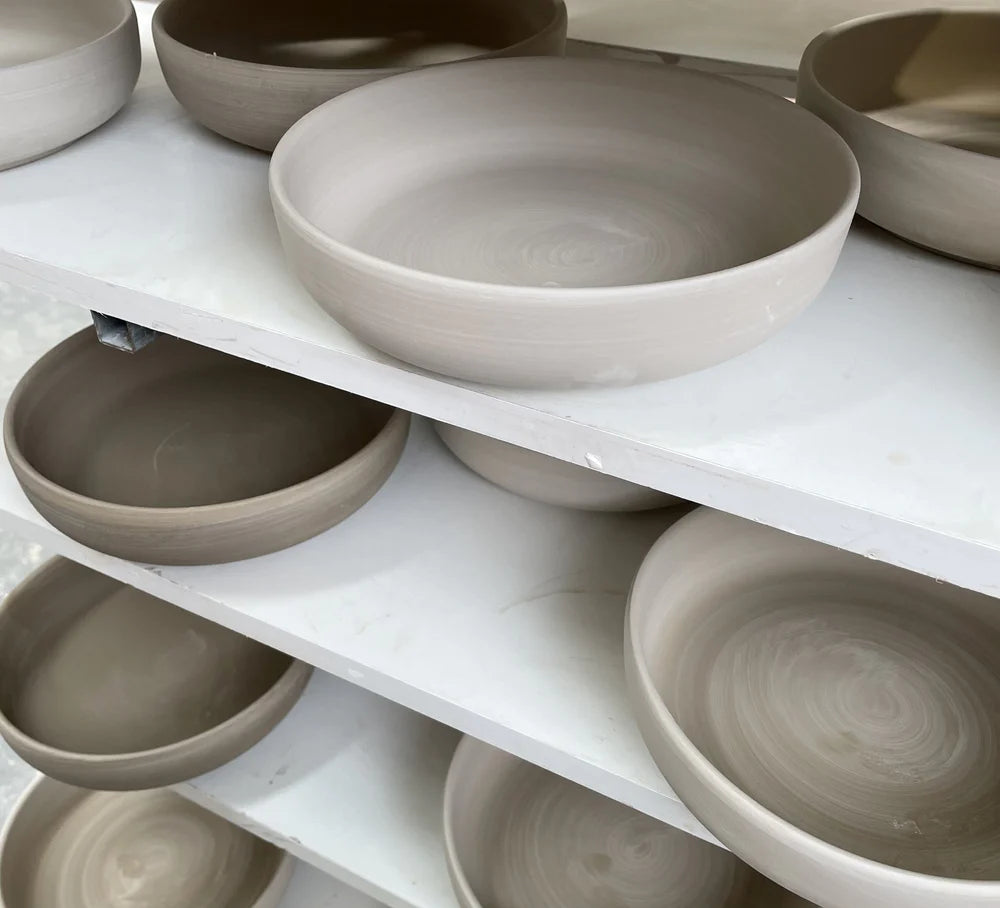 The design
The proximity to the Atlantic Ocean is often reflected in the designs of our ceramics - that's important to us - because we want to bring a piece of Portugal into your four walls. Before we travel to Portugal and visit the factories, we always have a pretty clear idea of what we want. Once we have decided on a color on site at the factory, we apply it to molds of our choice. From this, samples are created. Once the color has been successfully applied to the molds, we first test the tableware at home for a few weeks to see if the molds are suitable for everyday use and the dishwasher, for example. Often, when we unpack the patterns, we are already so enamored that the decision is quickly made. Rarely are we dissatisfied and have to work again on the design.
Learn more about our
Production flow
All our products are made by hand. Therefore, even small deviations in shape and color occur, which give our ceramics its character. No two plates are alike, every color gradient on the cups is unique.
Forms
The basis of our products is stoneware - a fine, white clay. In the first step, round slabs are punched from lumps of clay, which are then shaped by hand. This creates the organic shapes.
Drying
In the second step, the finished molds are usually placed outside in the sun to dry. The heat of the sun draws the moisture out of the raw material. This prevents the ceramic from cracking in the kiln.
Burning
Because in the next step, the molds are fired in a kiln at about 1,200 degrees for eight hours. Once the goods have cooled, they are glazed by hand. The so-called reactive glazes provide the unique color gradients that look different on every piece.
Completion
In the final step, the glazed products go into the oven once again. After eight hours in the hot oven, the dishes are ready and packed in boxes. When the pallets arrive from Portugal, it's time to unpack and fall in love.